David Stansell – Founder and transaction support / financial forecasting specialist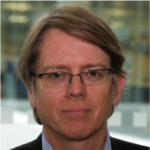 Originally specialising in TMT, digital business, and the Internet of Things, David decided to found an advisory company to assist entrepreneurs and investors in the Clean Tech sector. David's background is in providing transaction advisory support to investors and principles in technology deals. With over 22 years experience, David has led over 50 engagements across the globe for assets ranging from GBP tens of millions to billions in enterprise value.
Key highlights of his career include:
Supporting the financing of three 'Eco-Tax' road-charging schemes in Europe as Lenders' Technical Advisor and in support of the RFP process.
Leading the Due Diligence review process for several mid-cap fund raisings, including a Clean Tech innovator based in Singapore.
Supporting one of the largest ever financial transactions – the technical due diligence of Hutchison 3G – now branded as Three UK – the mobile telecommunications company.
Nick Fryars – Strategic planning and delivery expert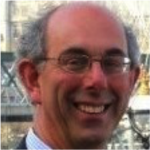 Nick assists clients who need to make step changes to their performance and scale. He has delivered 100+ projects in over 45 organisations over a period of 27 years. Clients have included several large multinationals, smaller Private Equity backed operations as well as family-owned businesses. His work has covered many sectors reliant on complex technology including energy, telecommunications, railways and medical equipment. He helps business leaders and investors grow their businesses and address scale-up challenges by:
Turning ideas, opportunities and threats into a viable strategy and tested value propositions
Developing scalable business processes and target operating models
Moving to new technologies and (IT) infrastructures, especially ERP, CRM and HR systems
Achieving delivery through sound business cases, change, project, program and risk management as well as robust governance.
Phil Jeanes – Technology and Risk Analysis specialist
Phil has wide ranging engineering experience, most recently focused on innovations that deliver environmental improvements in road transport. These include road user charging systems based in Germany, France, the UK, the Netherlands, and Denmark. Previous work includes various technical IT systems audits and development of novel radiation detection systems for nuclear power stations for the European Commission. Phil graduated from Imperial College, London with a B.Sc (Eng) in Aeronautical Engineering and has 30 years consulting experience, mainly gained while working for PA Consulting at its Cambridge Technology Centre.